Our Team of Professionals
Welcome to Puffer Morris
Scott Haverstick
Scott is a Lancaster native and a member of the Lancaster County Planning Commission Board. He's worked in the City of Lancaster as a small business owner for the past 40 years, and has accumulated an unparalleled amount of knowledge for both the city and the county. Put his experience, resources, and expertise to work for you!

Mary Tribble
Mary has spent a quarter century in Lancaster, Pennsylvania. For Mary, real estate is the amalgam of an interest in history (she majored in History at Washburn University in Topeka, Kansas), an amateur's knowledge of architecture (a constant source of interest to her), and years of devotion to gardening and visiting lush public gardens.
Brian Altimare
Brian is a Lancaster native and former local business owner. Throughout his ten years as owner of a residential painting company, Brian has developed a unique understanding of homeowner needs, and views of the homes and neighborhoods in the Lancaster area.
Ric Tribble
The majority of Ric's work experience has been in sales, so when obtaining his Realtor license, the transition was easy. With an Economics degree from Kansas State University, Ric feels that he is well qualified to offer his services to buyers and sellers of commercial real estate.
Recent Blog Posts
Learn from the top thought leaders in the industry.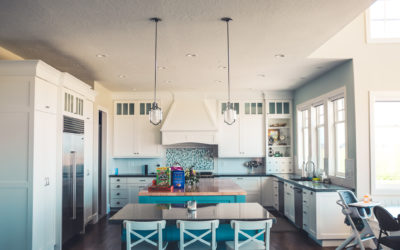 Often unrealistic or overly critical, first-time home buyers can be trying to work with.I'm sorry to say that. I enjoy the enthusiasm of many first-time home buyers as they prepare to make one of the most important financial decision of their lives. Their excitement...